With the added resilience that is Airbnb, many have sought out the best times and the right situations to inhabit vacation homes. It seems that the lure of a glitzy place such as Los Angeles is giving people a whole new experience and a closer glimpse at experiencing the rich life. If you see how others live in Los Angeles, you will be jealous. There are vacation homes that are raising the bar as being the best. Here are the top ten favorite Vacation homes in Los Angeles that are the envy of anyone from LA and beyond:
1) The chic penthouse with spiral staircase and Zen Veranda in the heart of downtown LA. This entire split penthouse will not only make the most of your stay but it is also kid friendly and pet friendly. You can find it on the Holiday lettings website at https://www.holidaylettings.com or https://www.holidaylettings.co.uk/rentals/los-angeles/10110916?m=59524
2) Be close to the house that Kobe built, the staple center and the LA convention center. You have full amenities and also live in modern comfort. The units are beautifully decorated and has wall to wall of windows. You can find it on https://www.vrbo.com.
3) Perfect stay in a comfortable suite! You can have it all after staying in this modern suite that is located in Downtown LA. It not only has a heated pool but it has a hot tub and sauna! Sometimes your vacationing needs are great so you need a place where you can feel at home but this modern suite leaves a great impression. Check it out at www.Vrbo.com
4) Why not stay at a house with a private pool and have amazing views! With a private balcony and wonderful closeness to every place travelers would love to visit in LA such as Hollywood. Check it out at www.airbnb.com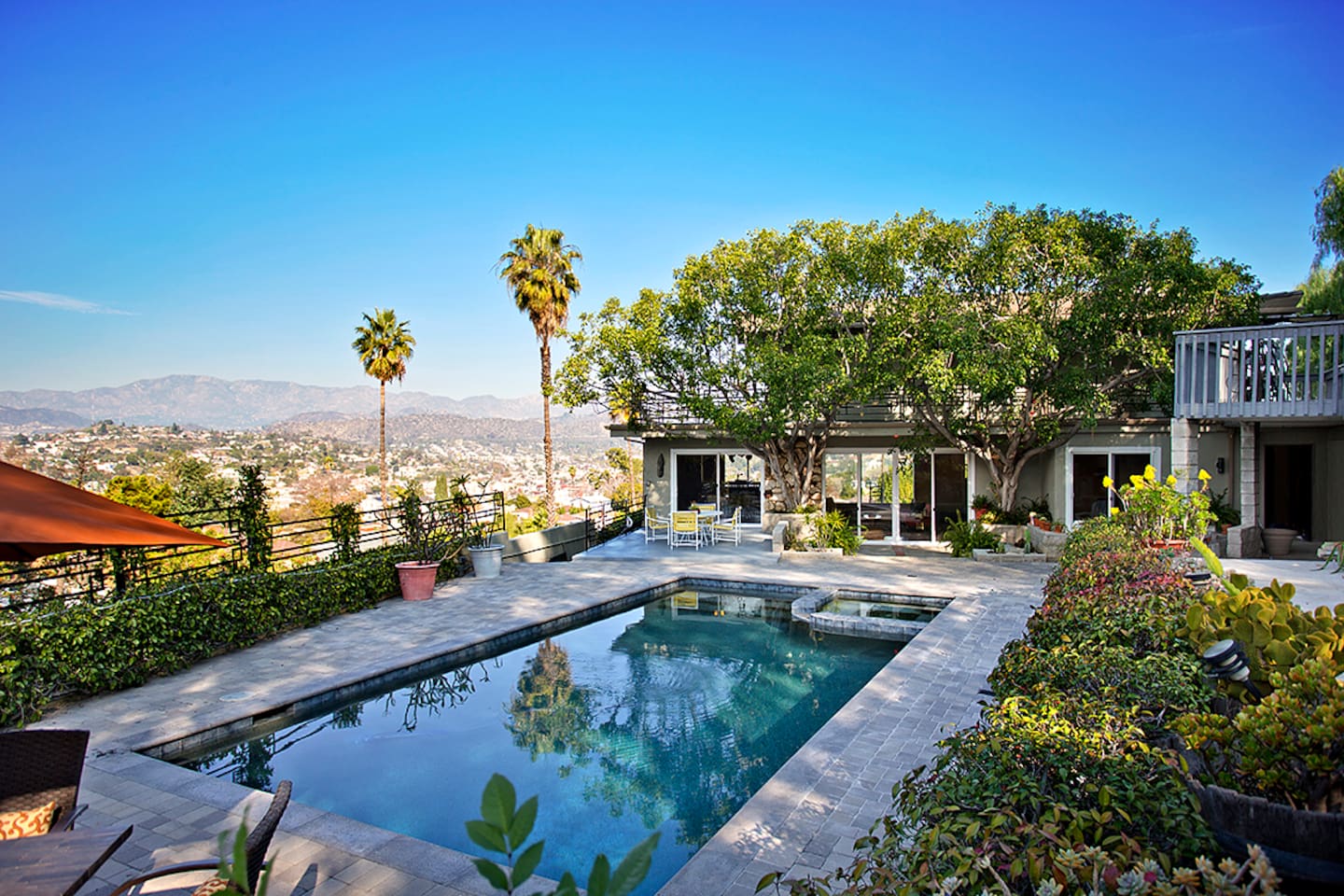 5) Legacy Westwood #124 it is at a walkable location and is on the prestigious Wilshire Corridor. This 5-Star hotel atmosphere is an exclusive Community in Westwood Village boasting 24/7 concierge services and valet.It is certain to make a mark, even with just 2 bedrooms the most that matters is location. Location, location!
6) The beautiful bedroom will make it convincing for anyone eager to stay and around the clock you will be spending a long time at the pool. It is the best priced at this location and looks beautiful as an old English tutor home. Find it at
7) Silver box Beverly Hills Located 3.3 mi from Sunset Boulevard, Silver Box Beverly Hills features an outdoor dining area and free WiFi. The property offers views of the lights of Los Angeles.
8) Find a home away in the Hollywood Hills! This completely remodeled 1926 bungalow is the best of the best with incredible views of Universal city and is very quiet with everything new. Almost completely isolated. Find it at
9) Oxford by open air homes This stunning 2bd/2.5ba home, designed by architect Matthew Royce, is not just the perfect vacation home but an experience you'll never forget!
10) Hollywood hills contemporary. The views and surroundings are wondrous and you can walk out to the deck and literally see pretty city lights.
With all these featured vacation houses, there is no doubt you will feel closer to heaven! Try and do a little research at the participating websites and you will fine so many more vacation houses that will enthrall you and leave you speechless.